Profile
Free Account
Created on 2009-05-05 18:36:02 (#296703), last updated 2011-07-27 (321 weeks ago)
0 comments received, 1 comment posted
498 Journal Entries, 3 Tags, 0 Memories, 2 Icons

About

Mini Bio
The main reason why I ended up having this LJ is my love for actor Orlando Bloom.
My friends introduced me to this place a few years ago.
I've met a lot of people through this place and formed some RL friendships because of it.
Mostly fellow Orlando fans OBviously :)
I'm one of his slightly older fans and long time admirer.
I've had the pleasure of seeing him in the flesh several times, talk to him and I even got kissed. Don't get me started on that or we will be here for ages :P
My nickname was given to me by my loving friends and it sort of stuck with me ever since.
This LJ is friends only. I keep a close circle of people with whom I share my daily doings.
I use this place as a diary and as a place to gush about him ....
and of course some other stuff as well.
Basically my hobbies are Orlando *gg* ,shopping, gardening,spending time with my friends, movies. Historical drama mostly, but I'm into all kinds of stuff.
I love costumes, history and creating worlds.
I like to draw and paint and write a bit.
Love to draw Orlando and various other characters. I've made loads of them already.
I also do portraits on commission so if you are interested let me know.
You can find my drawings in this journal
powerfulwoodelf
and here:
http://powerfulwoodelf.deviantart.com/
I live in the country so I like to be outdoors. Love the woods, the sea and big gay hats: but that is a looooooong story!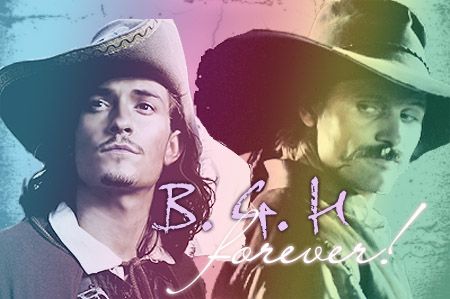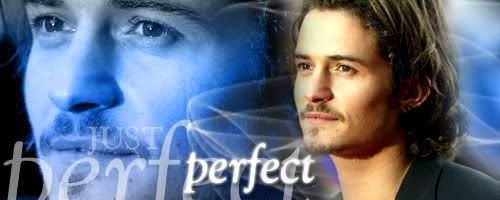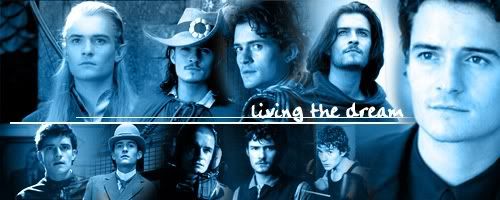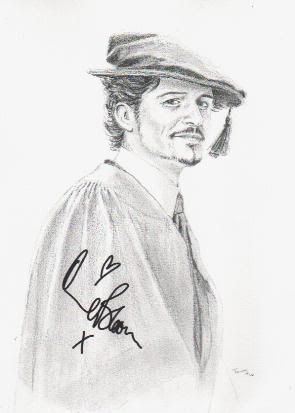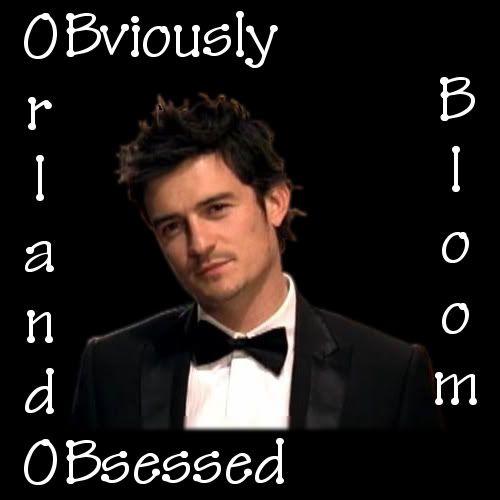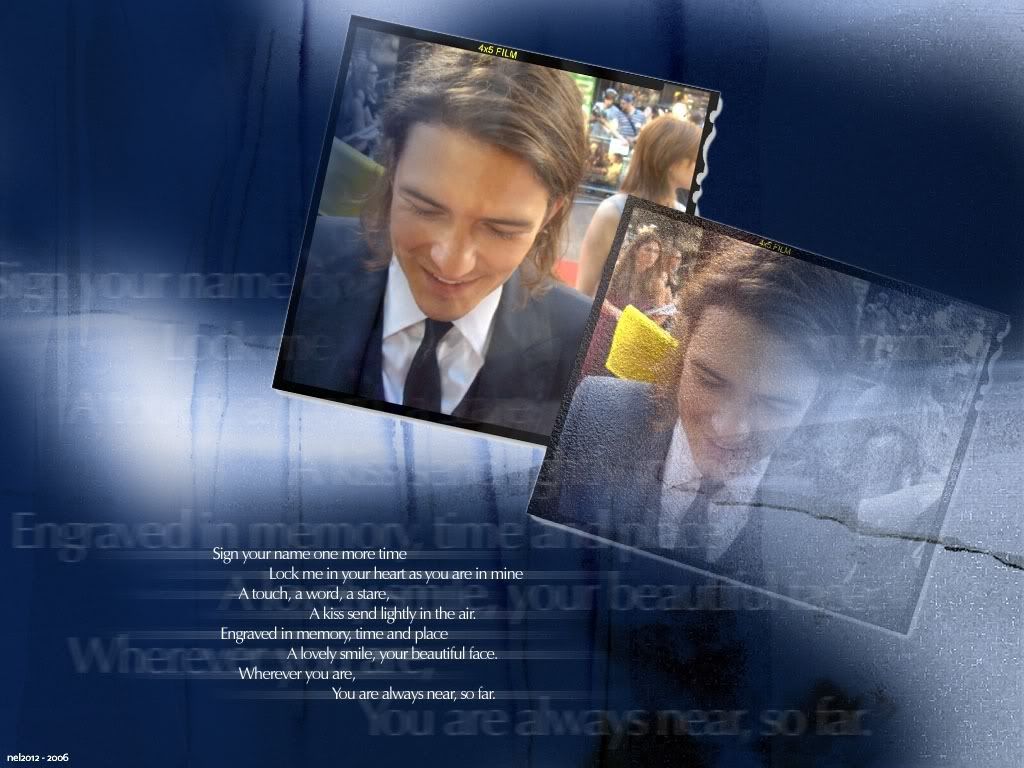 "Before you came to Sparta, I was a ghost; I walked and I ate and I swam in the Ocean but I was a ghost."
"What man is a man that does not make the world better?"
"Nothing is out of reach if you've got long arms."
"If you have a dream, follow it. Cause it might just come true."

Connect
aragorn
,
balian of ibelin
,
bamber
,
battlestar galactica
,
ben hur
, big gay hats, bloom orlando,
braveheart
,
calcium kid
,
colin firth
, elisabethtown,
eric bana
,
ewan mc gregor
,
ewan mcgregor
,
fanfiction
,
harrison ford
,
hayden christensen
, hendry cavill,
horatio hornblower
,
house
,
hugh dancy
,
indiana jones
,
ioan gruffudd
,
jamie bamber
,
jane austen
,
jared leto
,
jeremy irons
,
johnny depp
,
kingdom of heaven
,
legolas
,
liam neeson
,
lord of the rings
,
master and commander
,
matthew rhys
,
movies
,
musketeers
,
ned kelly
,
orlando bloom
,
painting
,
paul mcgann
,
pirates
,
pirates of the caribbean
,
queen
,
robin hood
, rupert friend.,
scotland
,
sean bean
,
sharpe
,
ships
,
star wars
,
supernatural
,
sweden
,
thomas kretschmann
,
troy
,
viggo mortensen
,
viggorli
,
wales
,
westlife
,
will turner
,
wwii

People
[View Entries]

Communities
[View entries]

Feeds
[View Entries]

Subscriptions (0)

Linking
To link to this user, copy this code:
On Dreamwidth:
Elsewhere: